I debated whether or not I should review JamesDeen.com or jamesdeenblog.com.  Sure, I could do both, but I don't have that kind of time on my hands today.  I went with the blog because the photos and posts come straight from James's brain and fingertips.  Jamesdeen.com allows you to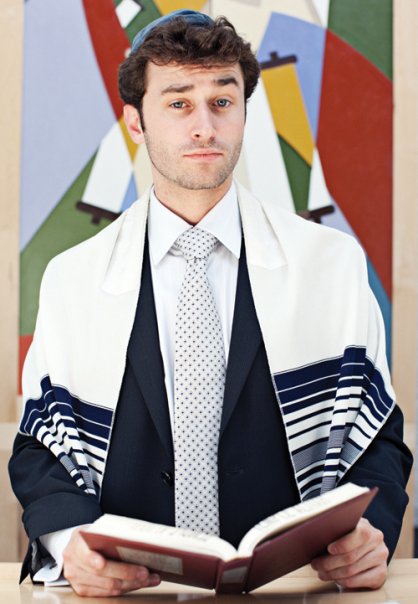 see all of his content in one neat and tidy little place.  If you want to have yourself an all day James Deen-jack-off-a-thon then you should definitely hit up his regular site.  You get plenty of info on movies he has directed and starred in as well as a link to a theater that you can pay per minute to watch all the James Deen porno you can handle.  If, on the other hand, you want to get a peek into the mind of the man behind the cock, his blog is the place to go.
Mr. Deen gives us behind the scenes looks at the movies he stars in and directs, although he doesn't necessarily get into how the pornos are made.  There are tons of hot cell phone pics taken of his co-stars and they are usually mostly or all the way naked.  While you can always see these lovely ladies getting down and dirty in their scenes, there is something special and super sexy about seeing a cell phone picture taken off the clock.  Sometimes he just snags a quick photo of the gals being silly or straight chillin', which I love as well.  When he isn't posting pictures of the beautiful Dana DeArmond peeing or Lexi Belle's adorable/succulent ass or about having anal sex with hot MILFs, he is talking about food and other random things.  He is a pretty funny dude in an unapologetic-I-like boobs kind of way.  He doesn't use capital letters in his writing which adds a personal touch.  He never takes himself too seriously, but I would venture to say that he takes the art of fucking at least a little bit seriously because he is really really good at it.
The site itself is simple and easy to navigate.  Other than his blog posts, you can check his friend's sites, a photo gallery (more of him hanging out with porno stars and eating burritos) and an about page with a little bio and tons of comments from fans and girls who want to get it on.
He also posts things like this (from James Deen Fucks Brand New Big Butt Latina Ava Alvarez):
today i did a scene with a new girl for naughtyamerica.com.  i was a professor and i banged my student.  she started it though.  she was all like, hey professor, do you want to bang?  and i was all like, no, that would totally be inappropriate.  but then you know… she grabbed my penis so i went for it and we banged behind some bushes.   i then flew to vegas and ate at some hotel restaurant at 3 in the morning.  i don't remember the name but it was decent.  vegas always does this thing where they give you way too much food.  i think it is because they know everything is extremely over priced so they makeup for it by giving you a lot of food so even though no one could ever clear their plate they feel less raped.   for instance, i ordered the chicken finger appetizer which consisted of twelve four inch by two – three inch pieces of chicken and french fries.  i am well aware that i am a skinny jew bastard but i can eat.  like i am really good at eating, and i could only put away five of these things.  decent food though.  it was the restaurant in the mgm that is open 24 hours.  here are some naked pictures.
And this.  It's not Lexi Belle's ass, but it is Lexi Belle being silly without any panties on:
I also like it when he posts things like this (and when I see Joanna Angel and Belladonna banners):
I'm definitely not sad about seeing this:
James Deen is the porno man of present time.  I definitely recommend checking out his jamesdeenblog.com if you're interested in reading his random thoughts, most of which pertain to hot porn performers and food.